I absolutely believe in retail therapy. It's the fatestest and most therapeutic way to temporarily ease one's chronic depression.
And today is prolly the happiest day in November. Shopping marathon with Ichigo!
She came down mainly for the "CLEO 10 Hours Shopping Marathon". We went to 1U by 10.30am, and came back 9.00pm. What do you think? We shopped an extra half an hour! I wonder that 10 and a half hours of walking (in heels!) equals to how long of intense running on the threadmill? It makes me feel less guilty about not hitting the gym these few days.
First we went to 1U. The CLEO carnival was kinda stupid. The goodie bag was not very fantastic, and all the vouchers we got were just baits to get us pay extra for something useless. Oh yea, and we even needed to pay RM1.10 tax for the Coffee Bean complimentary Ice Blended. LOL.
The only free thing was the HP photo printing. This is a re-shoot copy of the 4R print.
Some other pix taken at the Rain Forest bridge.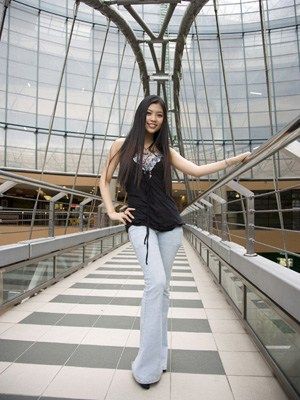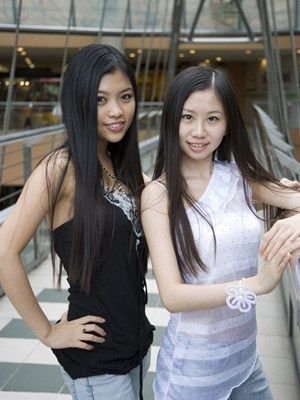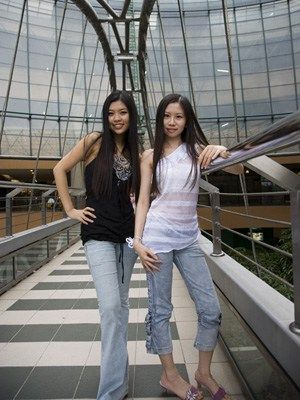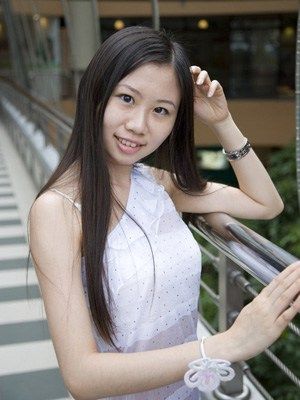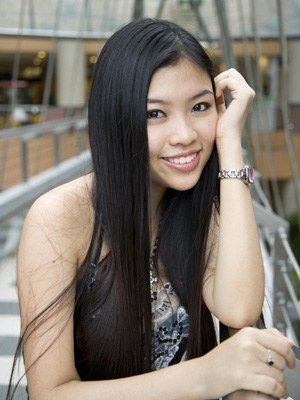 In the mid of our blissful shopping, something happened. We were walking on the 3rd floor and suddenly we heard a deafening "BANG"!
The whole 3rd floor turned into a sudden stunned silence. It was followed by another two deafening "BANGs".
We were shocked to death, no, touch wood. We were completely stoned and the only thing i could utter for the following 5 mins was "What the *toot* just happened?!".
The first thing that ran through my mind was there was a shooting incident and someone was shot dead. All the people looked at the same direction, apparently the "bangs" came from somewhere near the 3rd floor restaurants. And Chilli's was evacuating its dining customers, and pulled down the shutter. The scene of Michael Corleone shot the two fella dead in the italian restaurant from The Godfather kept playing in my head.
No, touch wood again. That couldn't be it. The "bangs" were so loud they sounded like explosions. And there was smoke floating in the air. Oh, could something have exploded in Chilli's kitchen? Damn, or was there a suicide bomber in One Utama? But i don't see the ceiling tumbling down?
Some security guards were running around, and more shops were closing down. And people started to freak out. They ran to the nearest exit, as if they were running for their lives from a soon to be exploding building.
We ran too. Thinking bout it now, it's kinda funny but at that time we were really scared. We didn't have a single clue what could have happened and that made us more terror-stricken. We ran to the parking, found Parmie, and escaped from 1U. Pheeew.
According to original shopping itinerary, we were supposed to go to our next destination–The Curve after we're done in 1U. But now we were hesitating.
"What if the terrorists wanna bomb The Curve next?" i asked.
"Won't gua…" answered Ichigo, clueless.
"We're only 21. And i havent even once worn the gorgeous dress i bought," i'm worried.
"I don't think so la. They have prolly bombed The Curve already," said Ichigo.
"Like that, don't care lo hor." i said.
Then both of us grinned.
So. Even terrorism couldn't stop us from continuing our shopping marathon.
But the incident really got us traumatized for a quite some time… until we walked into Nichi Fashion City.
Holy cheese, how could i not have discovered this fantastic piece of fashion land earlier. Things are cheap, and nice!
Trust me, we spent at least two hours inside there trying and trying and trying on clothes.
And bought some too! =D
Here are some pix taken in the Curve.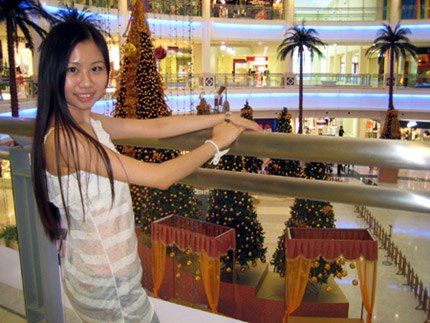 At the end of the day, we almost completely forgot about the horrifying incident. See, i told you retail therapy works. =)
It's been a fun day with ichigo's company. And of course, with a loyal cheesiple like her around in my house, i guess it's time to re-stock my cheese supply already.
P/S: Will be away to Singapore tomorrow for a few days. Stop missing me already! =)