Oh yea.
I missed out one.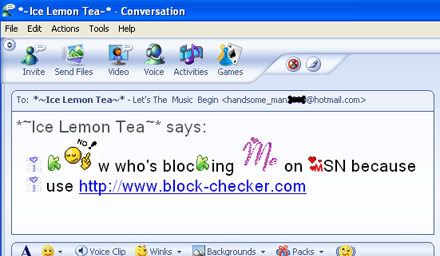 I know it is not your fault for not being able to resist the curiosity and urge to discover how unpopular you are and thus have clicked that stupid link and got infected by a certain virus, which in result caused a mass find-out-who-block-you MSN havoc.
The one who came up with this stupid shit should drown him/her/shim/itself in a teacup filled with his/her/shims/its own poo.
Please, everyone, it is a freaking virus. Don't even try to click it.
By the way, if you think Pretty Boy is the most immature and oafishly hilarious online creature you've ever come across, think again. read more