Today is a lucky day!
Day 2 has most pictures and some of the best! =)

I know i was not supposed to wake up so early on Day 2, but having been to Singapore and picked up some of its kiasuness, we cannot let the breakfast coupons go to waste so 8.30am and we were all ready for breakfast.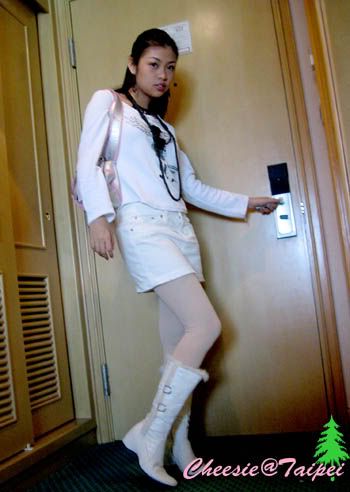 Going to the restaurant

Mom and her usual veggggies, and me and my cheeeeese. LOL
We decided to go to Xi Men Ding today, but it was only 9+am after breakfast and most of the shops in Taipei only open after 11am. But what should we do in such a lovely morning? The hotel front desk suggested the Wedding Street, but it's a bit too far to walk so we headed to the MRT going to Xi Men Ding anyway.

Reaching Xi Men Ding.
BUT!
As expected…
Finally, shops started to open after 11am. And everyone here i come!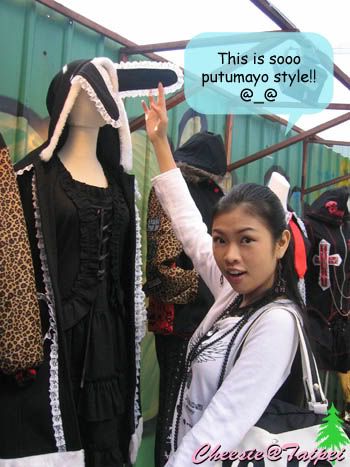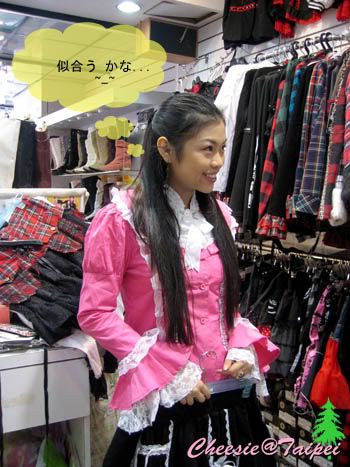 Time for a lil tea break. Milk Tea that is.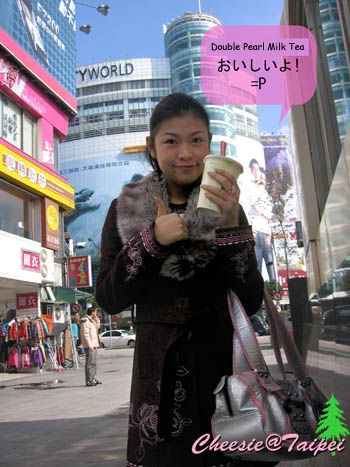 Whoa it was actually half a cup of milk tea , and half a cup of pearls!
After Xi Men Ding we were going to….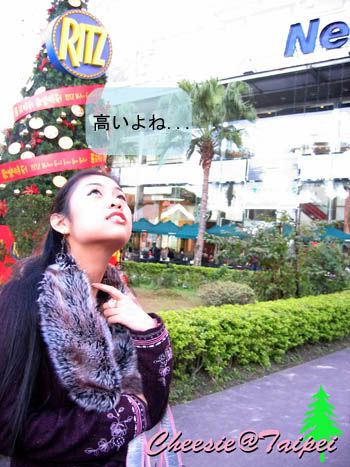 Tadaaaaa…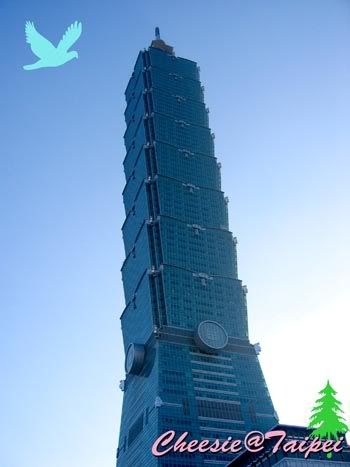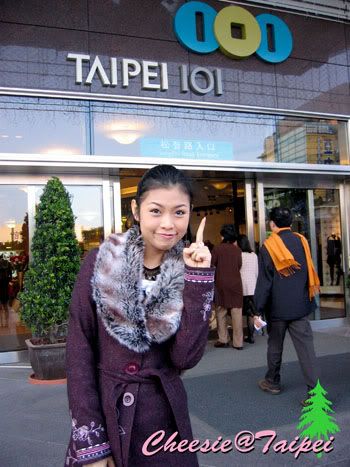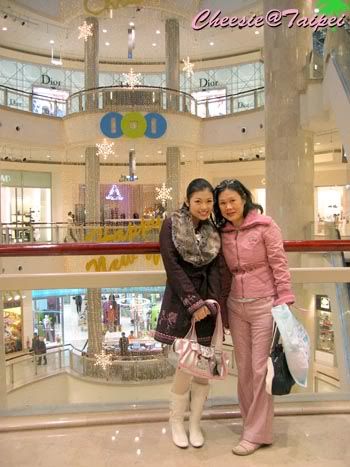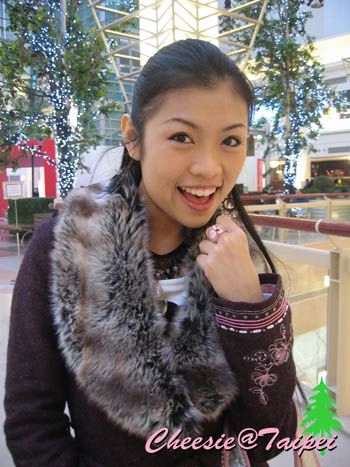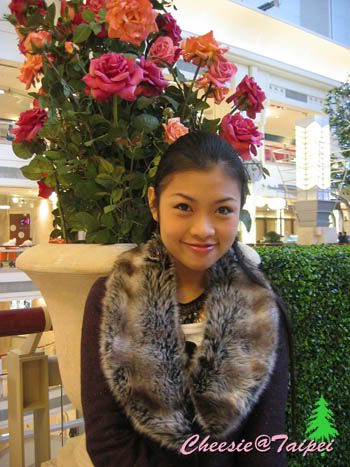 101 Day time

101 Night time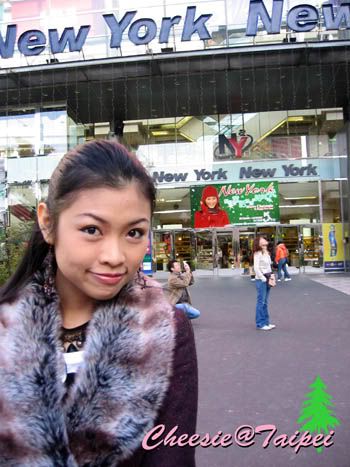 New York New York, opposite 101
Heading back to hotel before sunset. The cab passed by a Mos so we decided to get down and grab a bite.

Mos in Taipei!!
Little did we know that…

This is the Mos Xmas Special Seafood Organic Rice burger
That this is…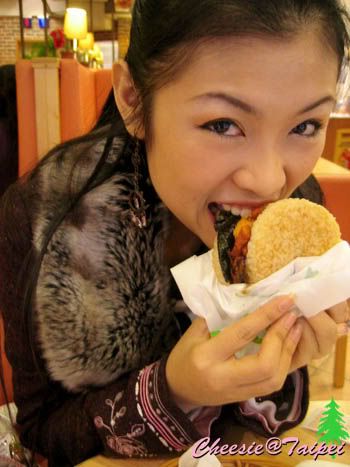 is…
THE BEST THING I'VE EVER EATEN IN TAIPEI!!!!!!!!!!!!
Cheesus Crust! It was so so so much better than any other burgers. The bestest burger i've ever eaten in my cheesy life. @_@
Mom didn't believe how nice a burger could be. So…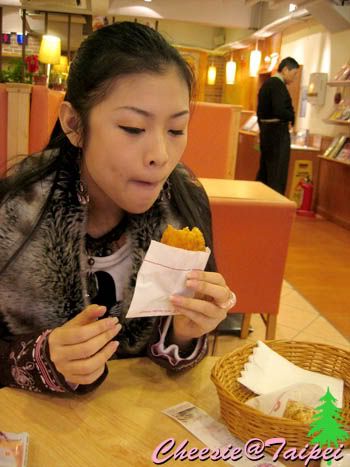 Tasting the Hash Brown
And the best thing…
Mos Burger made my Day 2 cheesefully cheesaricfic! =D
Just a little bonus, a nice night view in Taipei City…
So stay cheesed for Day 3!!! =)