I'm back people! With a sore back (stupid 6 hours journey) , aching knees and thighs (danced too much), shoulder pain (stupid bus ride again!), super tired feet (too much walking), and a recovering flu.
Aloha KL. I'll make my 6D5N stay in Singapore blog entry really short so that you don't have to bear with my lousy writing. In fact it could be so short i can actually sum up the whole trip in one word–"crazy". To be more precise, it should read "shopping in SG is absolutely crazy". I'll explain why later. But meanwhile i'm gonna bombard you with lotsa pix. So stop complaining and upgrade your bandwidth now.
I'm so proud to finally give SG a friendly visit after being her neighbour for 21 years. It's nice. There's no wonder why Xia Xue hates KL. Now i think she has her reasons. I don't wanna be a KL-hater because i like the way it is except traffic jam (and FYI i am anti-jam because i love cheese too much), but there's really something special bout SG.
Just check out the Xmas deco. It's everywhere. I like the way it makes me feel i'm surrounded by something pretty. It's some happening loneliness. And that is beautiful.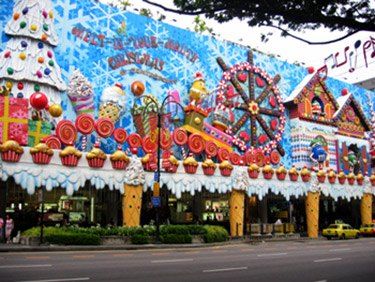 Care for some M&Ms?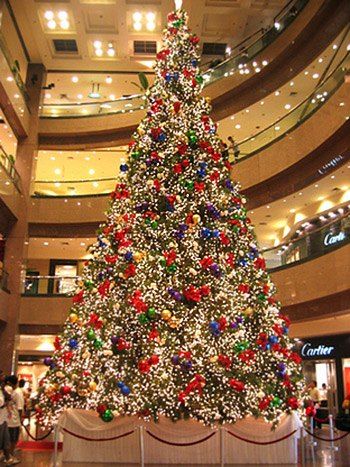 2-floors-high Xmas tree in Takashimaya. It's gorgeous.
Outdoor Xmas tree
Giant mistletoe. And i'm standing under it. =)
SG is amazing. All their building looks yummy. They have building that looks like a huge piece of cake at night.
Chijmes. Doesn't it look like tiramisu?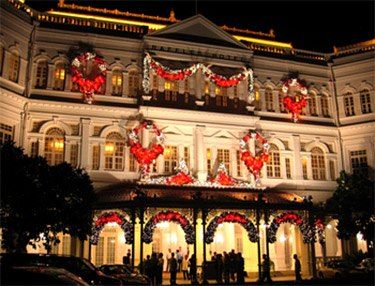 This is my fav fav fav Xmas deco of all time. So lovely. front view of Raffles Hotel. From the back it looks like tiramisu too. LOL.
So i need to make a trip down to Bukit Bintang now and see if they have done an equally good job.
Now back to shopping. Orchard road is no way like Jalan Bukit Bintang. Go and count how many malls they actually have and you'll know 6 days is barely enough for a decent shopping spree. But anywee pardon my ad nauseam exclaimations but shopping in SG is crazy!!!!!
If you're darn loaded, good for you, cuz it's crazier. It's a real torture. There're so many pretty (and expensive) things, if you buy one you will feel sorry for yourself because you want to buy all. For me it's an extreme ordeal. Can see can touch but cannot bring home. That's just so awful.
Anywee, there's one very sad thing though. I had a very bad flu since the way down to SG in the coach and it lasted the entire trip and therefore almost every i ate became tasteless. Well except this thai soup thingie i had in Wisma Atria food court which was so freaking hot it burnt my innards up. But i actually liked it. It temporarily cured my flu. Haha.
As far as my taste buds can vaguely remember, food in SG was great. It's impossible for a glutton to not want to try out everything in sight that looks tempting but luckily i walked alot so that sort of evens out the input and output. But then again later i would eat again. Cream puff, rare cheesecake, desserts, get the picture? So i had to walk more the next day to make up for those extra calories. That's a vicious cycle man.
Let's check out some of the food i had. For sure, the one thing i cannot miss it for my life is Mos Burger! You know how badly i wanted it. =D
There you go, finally!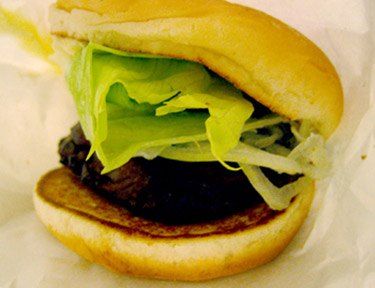 Teriyaki Chicken
Yakiniku Burger. It sounds Yaki and looks Yucky but definitely doesn't taste Yucky!
I know this is not Mos Burger's tagline but i'm lovin it!!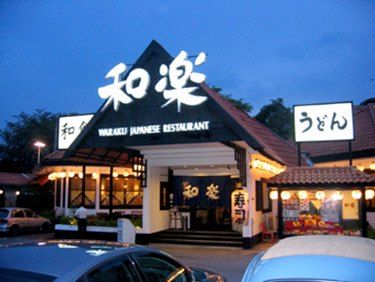 Japanese dinner at Waraku, East Coast.
Gindara yaki on a leaf. How come the leave doesn't burn?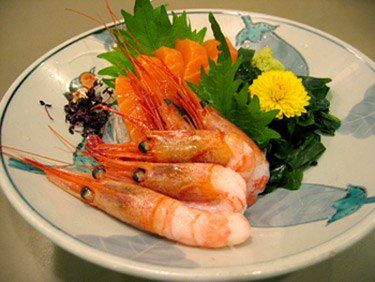 Amaebi and salmon, my fav sashimi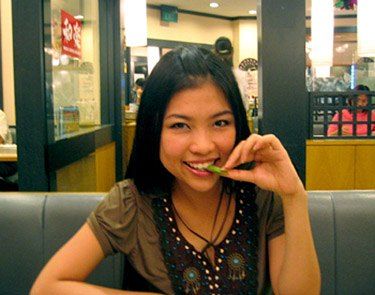 Edamame
Next day it was lunch in Ajisen.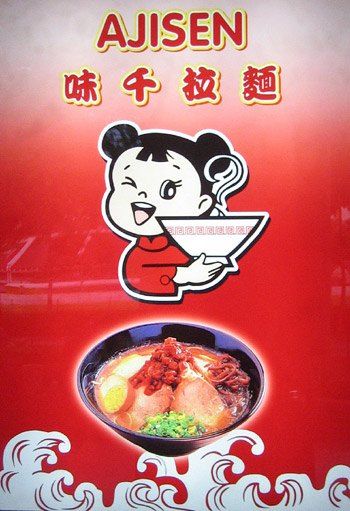 Why do we only have Hachiban and Ichiban in KL? The Ajisen meal is super hearty. And yummmmmy!!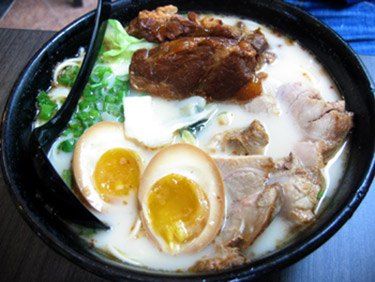 Cheese. That. Out. The egg was super mega duper nice. Couldnt imagine an egg could be that yummy. OMC it melted my heart totally.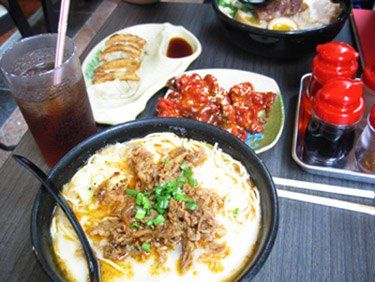 Special Ramen and Black Pepper Beef Ramen with side dishes Gyoza and Baby Octopus. And these are what made my tummy full till night time!
Day 5's lunch in Marina food court.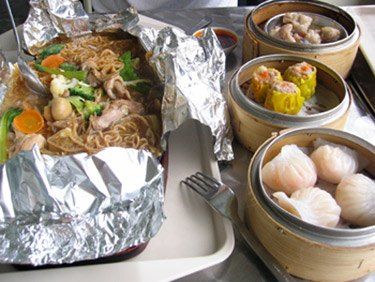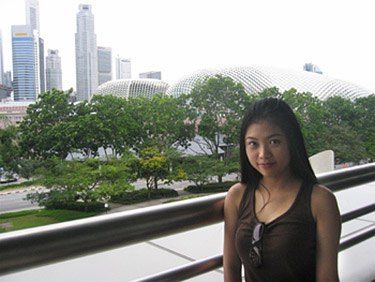 Was there for the view. Could see the two "durians". =)
And these are what i found in the shopping center. They are cuuuuuuuute!!!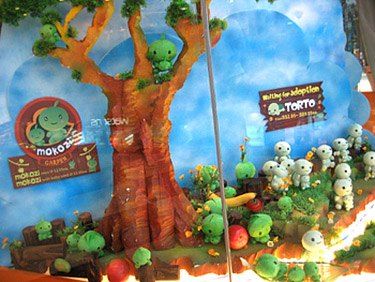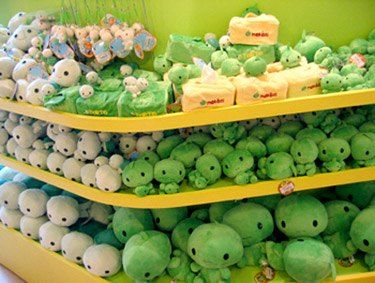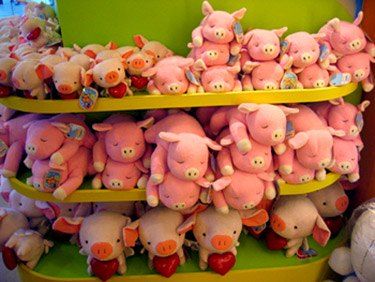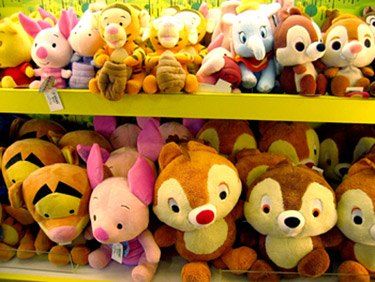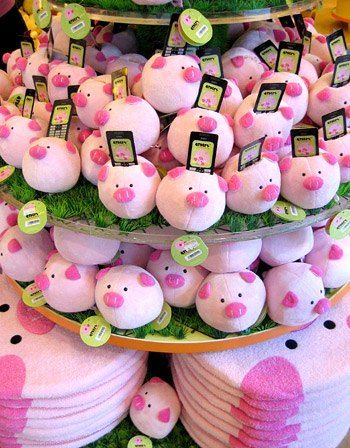 Went to Singapore Zoo too, on Day 2. The last time i went to a zoo was prolly 12, 13 years ago. Nostalgic. =)
In case you didn't notice, i purposely wore a Zooish, Jungleish outfit so that i can camouflage as a part of the animal kingdom too.
In WILD AFRICA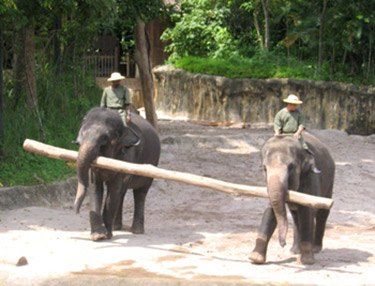 Elephant show
15-year-old lion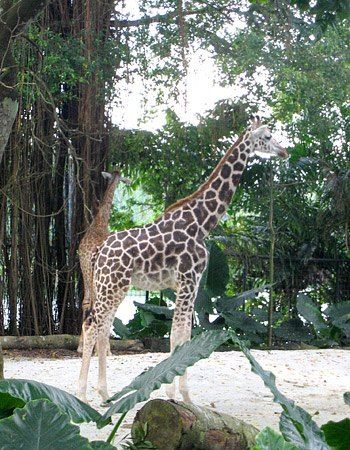 My fav—Giraffe!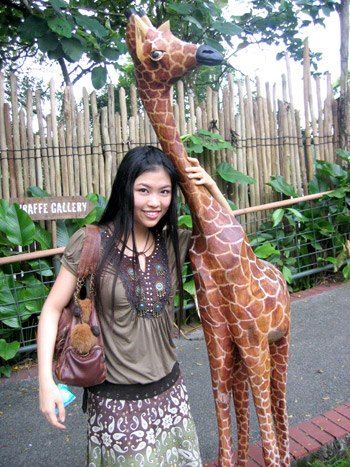 I can't cuddle a real one so…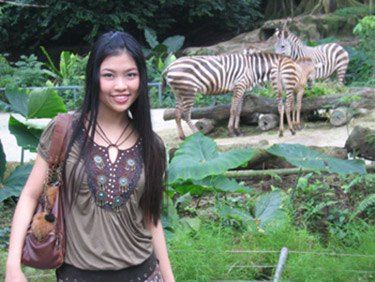 Zebras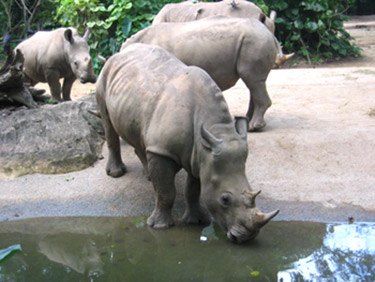 Rhinos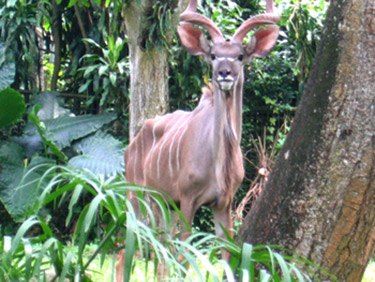 Hey is this the spirit that rules in Princess Mononoke? Someone pls enlighten me. But it's called the Greater Kudu here. =)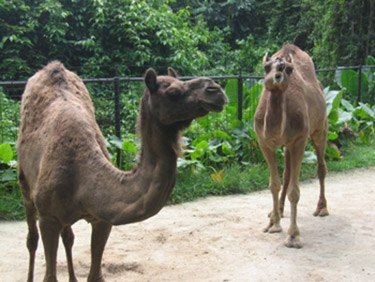 Camels. They like to make funny faces!
This is a freaking gigantic Polar Bear! As huge as the one running in the forest in "LOST".
In FRAGILE FOREST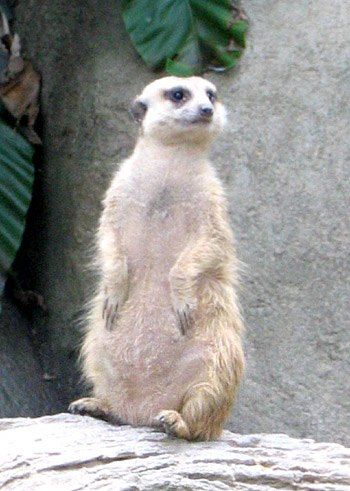 Ermmm… i forgot its name.. But i know it's called Timun in Lion King. =) Wait wait, is it an otter?
It's called… red headed tamarin, if i'm not mistaken? Cheesh i need a Zoologist friend.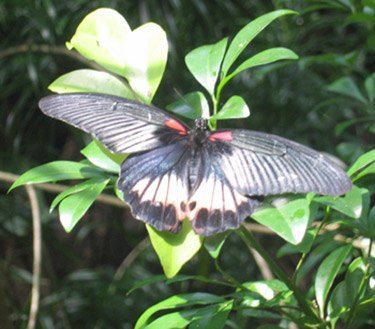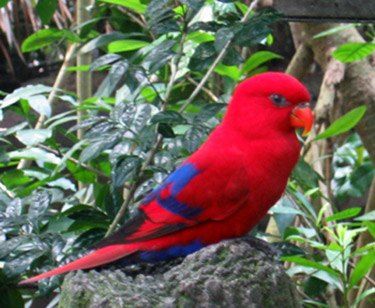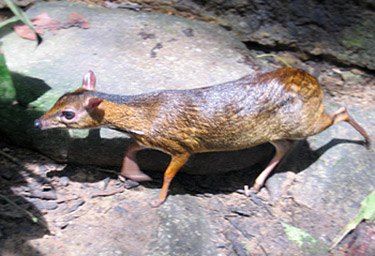 Sang Kancil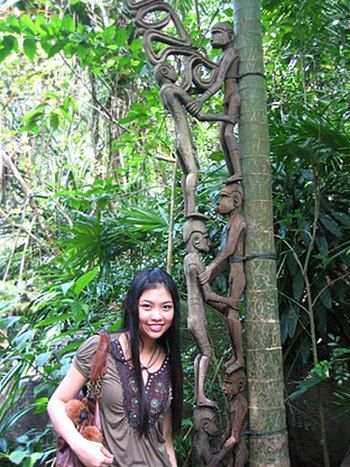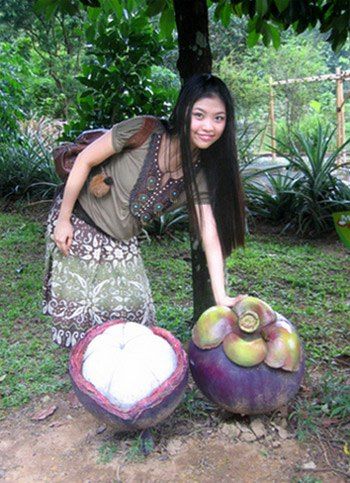 Pelican! mine mine mine mine mine…. Watch out Nemo!
And they know how to pose too!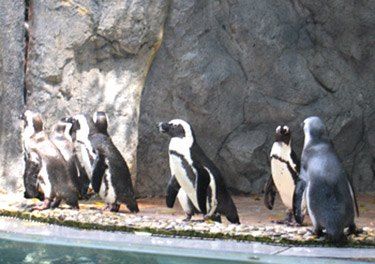 Penguins
On the way to CHILDREN'S WORLD ANIMAL LAND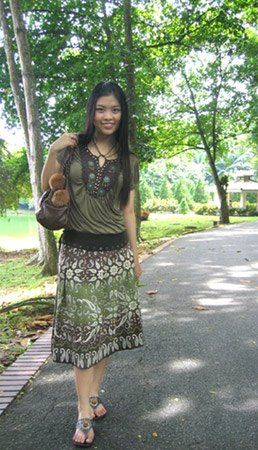 "Garden Pavilion"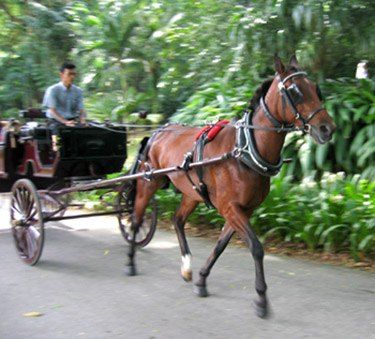 Horse carriage ride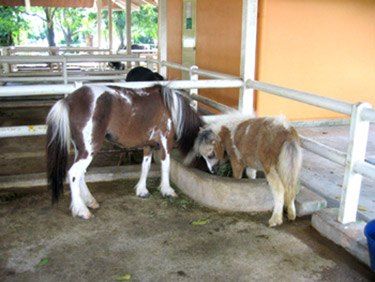 Pony!
Pony pony pony!!! =D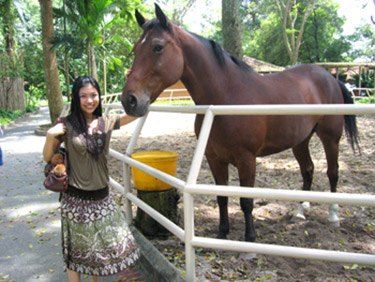 Cheesus Crust, this horse sneezed right into my face! There's a price to pay for taking pic with this mare. My flu is really contagious i guess.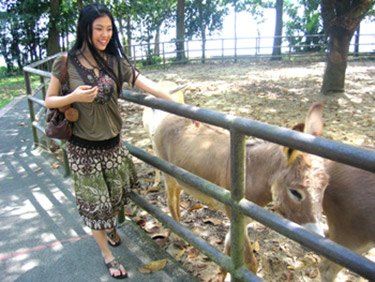 Donkey donkey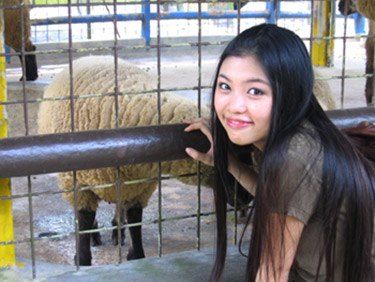 meeeh meeeeeeh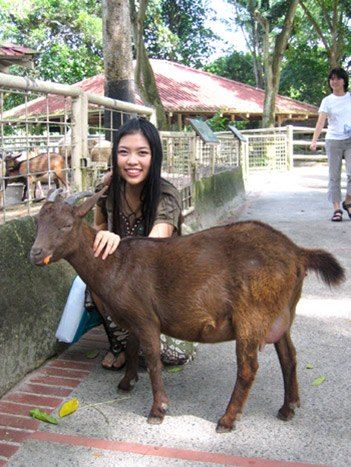 A running-wild goat
Ugly pig
Awwww they are so cute!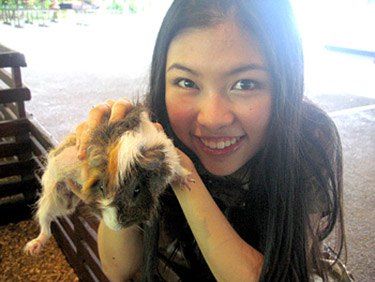 Say cheese!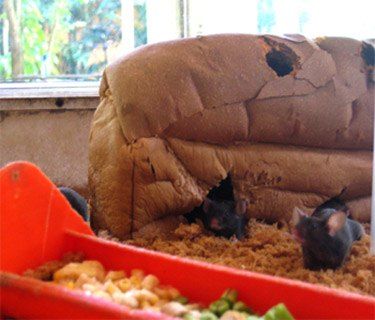 Have u ever seen a bread house? Here u go! Holy Bread! But im gonna make a cheese one for myself of course.
That's about it, i think.
Overall it has been fun. It was fun though i was sick. My friend said that sounds like "sick fun". LOL. But it's holiday. Holiday has to be fun.
Just that i felt a little weird to have to shop alone all the time. That's very strange cuz i am pround of my ability to enjoy shopping alone in PJ. But it just felt a little, well, lonely. Prolly that's because no one was beside me to take pictures with (or for me). Duo is better than solo here. Definitely.
I would wanna go back again. Now who wants to go with me this time? You know where to queue right. =)