Pun of the day:
*This commercial is sponsored by World Wildlife Featheration*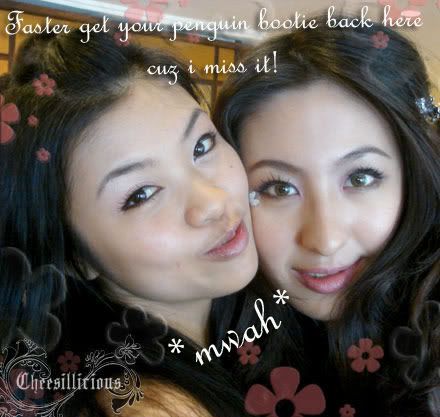 Penguin and Cheese Protection Guide
1.They are both sun-phobic
This rare and exotic penguin specimen, as to be predicted, suffers adverse reactions to sun exposure. She gets a horrible sunburn when…bah, screw global warming.
Penguin's vulnerability to heat is quite similar to the cooking motion that a piece of cheese goes through. The cheese will either melt, or get grilled till chao da.
2.They both need a cool habitat.
Penguin hides in her fishie-laden igloo while Cheese resides in her, well, cheesy, fridge. read more