Patchi is the ultimate gianduja* chocolate expert. Better than Kinder Bueno.
There are two types of Patchi—Classic (gold wrapping) and Deluxe (silver wrapping).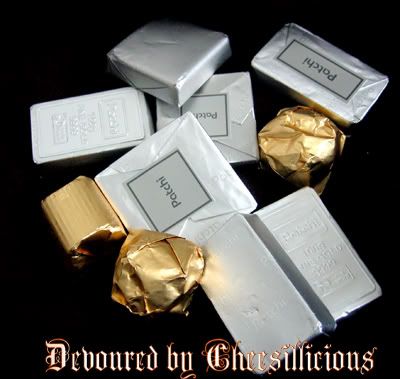 There are more than 40 types of Patchi, most of them are gianduja*-based.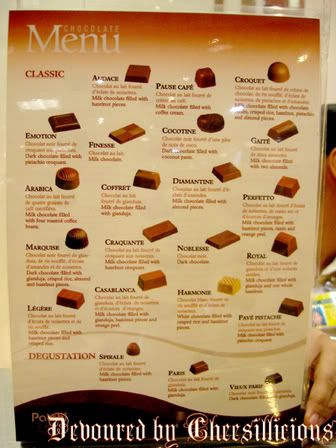 Some of the choco I've tried:
HARMONIE
White choc filled with crisped rice and hazelnut pieces. Perfect for someone who has a sweet tooth and like to have something to chew on. But I'm not a fan of white choc so I'll pass.
MARQUISE
Milk Choc filled with gianduja, crisped rice, almond and hazelnut pieces.
FORTUNA
Dark choc stuffed with gianduja. Tastes similar to Marquise. Just simpler and smoother.
BISCUITINE
Milk choc filled with wafers. Tastes like your typical Loacker wafer biscuit.
PARFAIT
Dark choc filled with truffle fudge. Eating this is like having found an exquisite jewel box, and to discover a huge glistening gem inside.
BUT my ultimate Patchi indulgence would be:

ROYAL
Milk choc filled with gianduja and one whole hazelnut.

I'm eating it now while typing.
The choccie is excreamly (sheesus shrus, ze hazelnut cream ish so kao it hangles wis my hongue, I cant even pro-ounce it proherly!!), heavenly.
Nuff said.

*Gianduja—Hazelnut cream. Sounds like drug, I know, haha