Pun of the day:
Two books that make the entire bunny kingdom hare-wired.
Warning–18SG
(Violence against juvenile bunnies. To report, please contact the WTF WWF hotline on 01483 426333.)
.
.
.
.
.
.
Peacock gave me this book which he has absolutely no use of.
But to me it could be the ultimate bunny bible.
If only he gave it to me 2 months ago when I was contemplating
bunni-O-cide.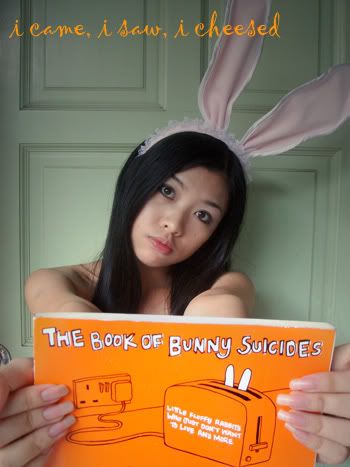 Too bad I can't exactly apply anything from the book, because it's only meant for normal-function sane bunnies. I know, I know. I'm a mutated bunny now, aka the Bist. Plus, I'm no longer suicidal. read more